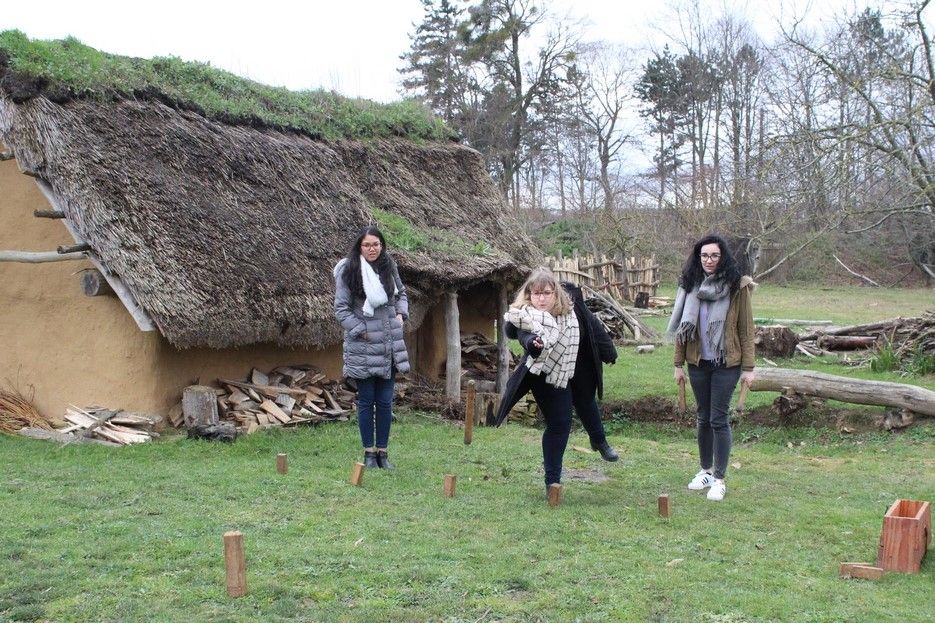 On sunday 29th september, the Normandy's day, Ornavik will host a tournament of Kubb game on the site, in partnership with the associations « Kubb Game Bertrevillais », « 1066 Loceis » and the Federation of Norman Sports and Games.
The Kubb game is one of the favourite activities of the visitors in Ornavik, and this time it will have a competitive dimension, because the event will be considered as a Normandy Championship. Then, the best players could represent the region in the next World Championship, in Sweden. The tournament will oppose teams of 3 to 6 players, and will be open to all, at a cost of €4 a player.
The Kubb game is a traditionnal skill game imported by the vikings in Normandy. It opposes two teams and consists in throwing wood sticks on « kubbs », rectangular wood pieces set in front of the thrower. It has similitudes with the Molkky, that is more popular today.
If you never played Kubb, it is never too late to learn ! During the summer season, the game is played at no extra cost on Ornavik, with one of our volunteers explaining the rules. The partner associations also organize initiations to this nice viking game.